ST204: Healing Love 4
Taught by Steven Sy, ONLINE using Zoom Platform
COURSE DETAILS:
4 days:  Typically, two consecutive weekends
Each day runs from 9:30am - 12:30pm and 2:00pm - 5:30pm [extended hours]  (EASTERN TIME -- [UTC-5/4 ] )
PREREQUISITE: ST203: Healing Love 3 + Five Element Qigong
NOTE:  This course is NOT open to those who have not already had the Basics 1-5 sequence, Iron Shirt 1, and Healing Love 1-3.
Students will only be allowed to enroll if they have completed the ST101-105 and ST201, ST202, ST203 sequence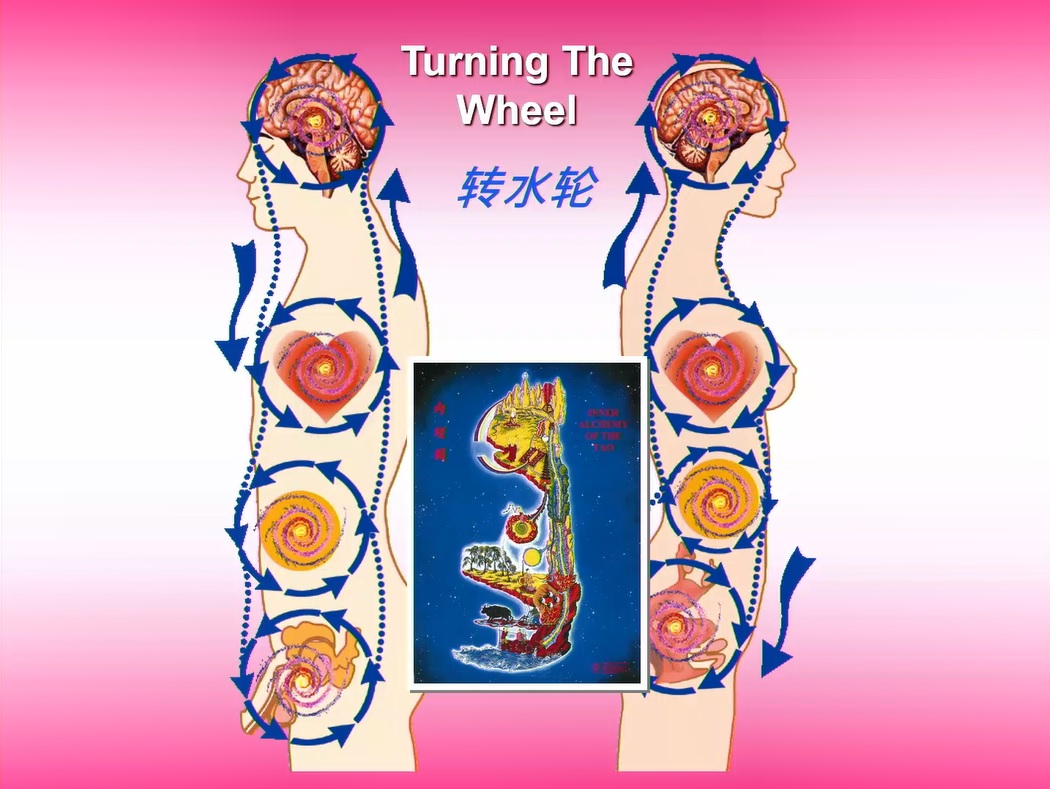 OVERVIEW
Our goal is renew and refresh the material from Healing Love 3 + Five Element Qigong.  From there, we learn Healing Water (basic version) and Intro Iron Shirt 2.  Then explore both aroused (warm) and very aroused (very warm) sexual energy methods.  The primary benefit here is the gland system, the organs, and the bone marrow. 
The theme of this class is:    Healing Water + Using Aroused/Very Aroused Sexual Energy to Heal the Body
After reviewing Five Element Qigong from the course Healing Love 3 + Five Element Qigong, we start introducing how to make Healing Water and the beginning elements of Iron Shirt Qigong 2.  The Healing Water protocol is a healing technology in its own right for healing yourself or another person, and it also begins to set the stage for the Passing Energy Protocol learned in later coursework.  The Iron Shirt Qigong 2 material is continued work with the tendon system already begun with the Five Element Qigong.  We slowly develop both the Healing Water skills and Iron Shirt Qigong 2 skills as we continue the Healing Love work.  Having revitalized the glands and organs from the Five Element Qigong, we now work with aroused (warm) and very aroused (very warm) sexual energy cultivation methods.   This lays the foundations for the solo-cultivation methods, as well as the dual-cultivation multi-orgasmic practices (which are covered later in Healing Love 5).
ABOUT HEALING LOVE
This course will contain a mixture of qigong, qigong meditation, and educational training.  
This course is the continuation to the Healing Love training from the previous ST203 course.
Because some may have questions about what this course entails, let me be clear on the following important points:
The focus is on qigong and educational information for the improvement of physical health.
Some educational information in the course, by its nature, will need to include anatomical drawings or tasteful photos, relating to sexual health.
Students will learn all material safely with their clothes on.   No disrobing of participants or sexual activity will take place in the classroom.
One does NOT need any kind of "sexual partner" to benefit from this course.  The primary focus is on your own personal healing. 
Any discussion of topics relating to sexual health will be dealt with in a mature fashion, both in presentation and questions/answers.
Students can be assured that they can ask any question relating to sexual energy or human sexuality without judgment, and given serious reply.
Course is suitable for people of all genders and all sexual orientations.
Course Goals:
Improve one's health involving the pelvic floor
Use sexual energy to heal and revitalize the body
Learn to preserve, conserve, and enhance sexual energy
Along with the material in this section, we will review some of the meditations and qigong from Healing Love 3.
COURSE SYLLABUS
Review of Healing Love 3 + Five Element Qigong new material
Introduction to Healing Water
How to Make Healing Water -- Basic Solo Practice
Introduction to Iron Shirt Qigong 2
Jade Egg Practice [women]
Healing Sexual Abuse and Trauma
Menstruation Issues [women]
Menopausal Issues [women]
Counterforce Exercises for the Pelvic Floor
Qi Weight-Lifting Practices
How to Make Healing Water -- Basic Partner Practice
Wudang Sexual Microcosmic Orbit
Lack of Sexual Desire
Milk Line Qigong [VERY WARM version]
Power Lock
Energy Loss through Ejaculation [men]
Golden Rule of Preservation [men]
Preserving Lifeforce Without Creating Prostate Problems [men]
Solo-Cultivation Methods to Rejuvenate Organs
Hot Power Lock
Orgasmic Upward Draw 
What are the next steps after the Healing Love 4 material?
In total, I look forward to sharing "Healing Love 4" with you.
If anyone has any questions in advance of the class,
Steven may be contacted at his email address:    steven [at] spiritualtao [dot] com.
NEXT COURSE IN SEQUENCE IS  ST205: Healing Love 5
At the end of this course, students will receive an attendance certificate which will identify hours completed in the MANTAK CHIA® system, which may be used toward the certification requirements in his system.

Do you want to be an Associate Instructor or an Instructor?  If so, click on Certificate Program for more information.
This course is a main core course in the curriculum.