LIVE Online Craniosacral Wisdom Q Nov 13-14, 2021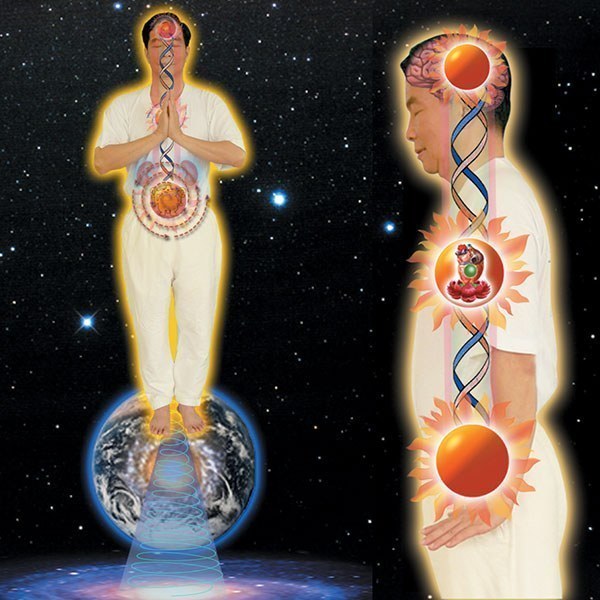 November 13-14, Sat-Sun:  Craniosacral Qigong & Wisdom Qigong (see below for more details)
SIGNUP:    ENROLL CRANIOSACRAL QIGONG & WISDOM QIGONG
(Cost for 2 days:  175 euros--about $210, after conversion rate)
                         OR
SIGNUP ALL NOVEMBER2021 PROGRAM (discounted)  (cost 1000 euros--about $1165, after conversion rate):  ENROLL FULL INNER ALCHEMY QIGONG NOV
TIMES:
Each day begins at 9:00am-12:00pm CET, a one hour break, and then 1:00pm-3:00pm.
These times are Central European Time! 
For US (Eastern time zone), this is 3:00am-6:00am, break, 7:00am-9:00am.
DETAILS ABOUT THE COURSES:
November 13-14--Sat-Sun:  Craniosacral Qigong & Wisdom Qigong
Cranio-Sacral Qigong
This Qigong integrates physical energy and emotion in the cosmic flow. By focusing on the cranial and sacral pumps and the flow of cerebrospinal fluid you can optimize your nervous system and the flow of your energy. Healthy internal movement results in a harmonious external environment and a sense of being at one with the Universe. Cranio-sacral Qigong offers simple, powerful self-care practices to do at home or teach to others.
Activate the major energy pumps

Increase flexibility of your spine and flow of spinal fluid

Optimize your nervous system and the body's energetic flow

Access the movement and energy of your bones

Develop a deeper connection to your body and a more profound way of moving
Wisdom Qigong
Those who think a lot, worry a lot, or dwell on emotions use 80% of their total body energy through brain activity. Using Taoist techniques you can double or triple your mind power and gain vitality in your body and organs. Normally as people get older the brain starts to shrink. With Wisdom Qigong, the brain can actually get bigger and become more alert, and be charged by the energies of the Universe.
In this workshop you will learn to:
Recharge and repair your brain

Increase memory and brain function

Expand your mind power and consciousness

Connect with your abdominal brain to reduce energy loss

Transform excess brain activity to revitalize the organs

Gain wisdom as you connect with the infinite Universe above
What You will Get
E-booklet made by Master Chia. With highlighted slides from his teaching. So you may concentrate on listening and practice more.
Recorded version of this seminar. If you can't be online full course you have 1 week to watch full seminar again.
LIVE meditation together with the Master and hundreds meditators. During the seminar we will often practice together.
LIVE Question session with Master. You may ask questions live before the end of each session.
Accredited hours towards Instructor certification
ABOUT ONLINE COURSES:
Online Live Streaming is the new avenue of learning and connecting. Master Mantak Chia has already shared many of his teachings online and students have reported feeling energy as they practice, even having their mid-eyebrow open and feeling chi circulate in their microcosmic orbit. This online global seminar will be live with Master Mantak Chia teaching from Tao Garden and streaming to you in your own home using the platform Zoom. There will be an opportunity to interact and ask questions. You will be able to follow the class as if you are in the room with him. There will be recordings available afterwards if you are not available for the class times. However, as best you can try to organize your day to the arranged times, as it will help to raise the chi around the planet. We will practice and meditate together. This seminar is structured in a coherent way to guide you layer by layer through the Tao practice.
Master Chia regularly updates his teachings, the basic Taoist practices taught in this year's winter retreat have advanced from what he taught a few years ago. His meditations and own personal practices have constantly inspired him to present techniques differently and in these classes you will receive the latest version. Re-source yourself especially in this time of uncertainty and challenge that we are now living in. The Primordial & Cosmic Energy is all around you, you just need to learn how to draw that energy in to build internal chi and support yourself.
Each 2-day course will be accredited as 10 hours by Master Mantak Chia and his UHT System
– Accredited towards Instructor Training requirements
– Accredited towards the Higher Level practices
 (Please note for accredited hours, your own name must be registered on the ticket booking and YOU MUST ATTEND LIVE)