Free LIVE Online Darkness and Pi Gu lecture Jan 14, 2021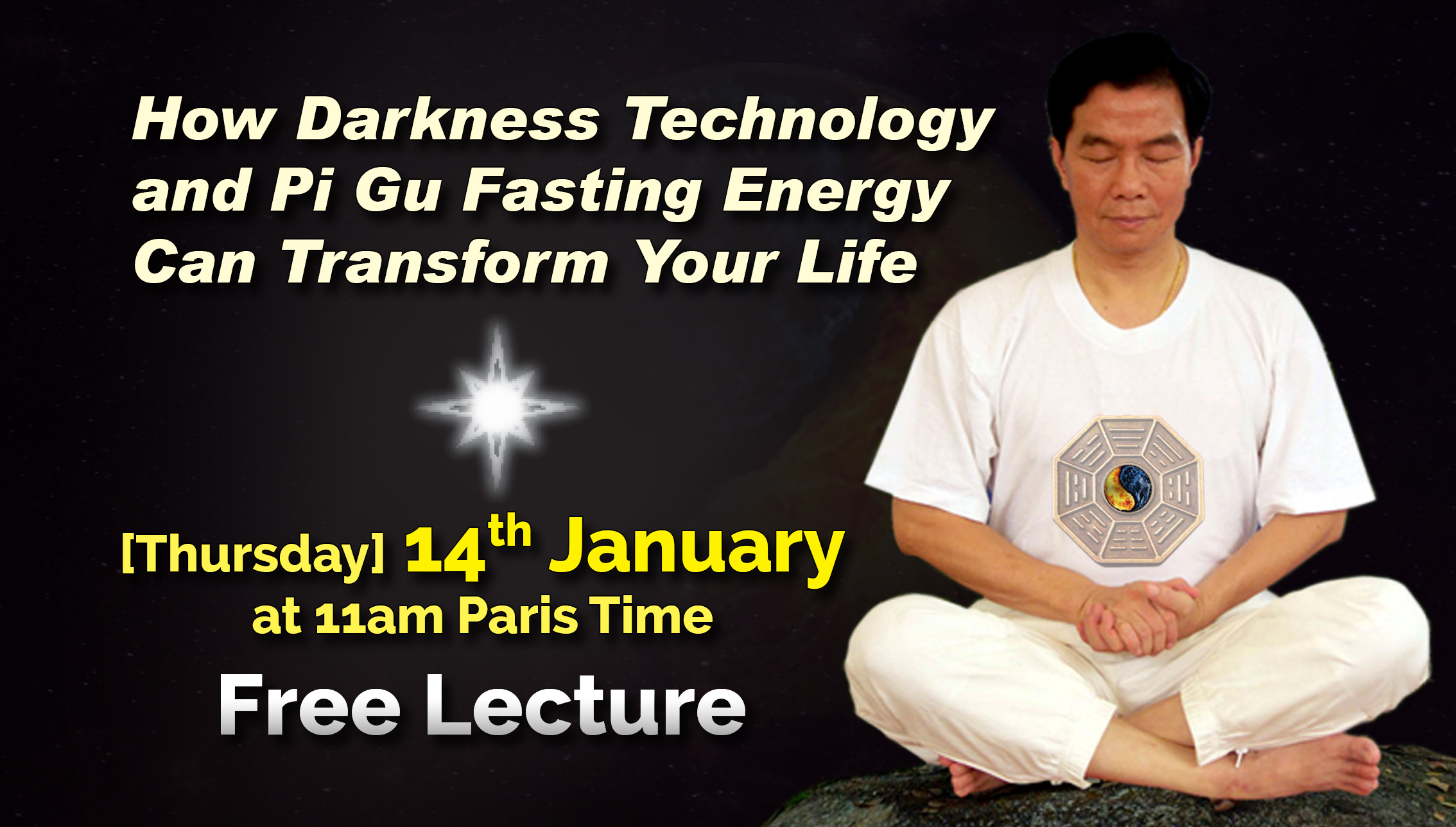 Jan 14, 2021:  Darkness Technology and Pi Gu Fasting FREE Lecture  (Free Live Webinar)  (see below for more details)
Webinar runs 11:00am-12:00pm CET.
These times are Central European Time! 
For US (Eastern time zone), this is 5:00am-6:00am.
SIGNUP:
Signup for Free Webinar, Jan 14, 2021:    ENROLL FREE WEBINAR
DETAILS ABOUT THE COURSES:
January 14th:  How Darkness Technology and Pi Gu Fasting Energy Can Transform Your Life FREE Webinar
Learn more about the Darkroom and how darkness technology combined with the Pi Gu fasting energy can transform your life.
ABOUT ONLINE COURSES:
Online Live Streaming is the new avenue of learning and connecting. Master Mantak Chia has already shared many of his teachings online and students have reported feeling energy as they practice, even having their mid-eyebrow open and feeling chi circulate in their microcosmic orbit. This online global seminar will be live with Master Mantak Chia teaching from Tao Garden and streaming to you in your own home using the platform Zoom. There will be an opportunity to interact and ask questions. You will be able to follow the class as if you are in the room with him. There will be recordings available afterwards if you are not available for the class times. However, as best you can try to organize your day to the arranged times, as it will help to raise the chi around the planet. We will practice and meditate together. This seminar is structured in a coherent way to guide you layer by layer through the Tao practice.
Master Chia regularly updates his teachings, the basic Taoist practices taught in this year's winter retreat have advanced from what he taught a few years ago. His meditations and own personal practices have constantly inspired him to present techniques differently and in these classes you will receive the latest version. Re-source yourself especially in this time of uncertainty and challenge that we are now living in. The Primordial & Cosmic Energy is all around you, you just need to learn how to draw that energy in to build internal chi and support yourself.
These workshops are open to beginners or those who wish to deepen their practice. No previous experience is necessary. Repeating workshops develops mastery.