MWF 6wks starting Mar 7, AT 12:00pm Eastern
Taught by Steven Sy, ONLINE using Zoom Platform
COURSE DETAILS:
MWF for 6 weeks, starting Mar 7 
Each session runs from 12:00pm - 1:30pm approx.  (EASTERN STANDARD TIME -- [UTC-5 ] )
                                            9:00am-10:30am approx. (PACIFIC TIME -- [UTC-8 ])
                                            6:00pm-7:30pm approx. (EUROPEAN TIME [UTC+1 ])
PREREQUISITE:
For certification, a student must already be a UHT Certified Instructor and registered in the database www.universaltaoinstructors.com.
Students without this credential may still enroll, but are not eligible for testing.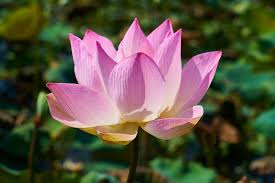 OVERVIEW
The Goal of this Program is to revisit the entire comprehensive Tao Yin curriculum and prepare one for Tao Yin certification testing.  Primary focus is to get Tao Yin certified.  Another goal is to learn SIX easy-to-follow Tao Yin sets for continued practice.
Week 1:  Mar 7, 9, 11:           Tao Yin Set #1 (Psoas Focus)
Week 2:  Mar 14, 16, 18:       Tao Yin Set #2 (Psoas and Spine)
Week 3:  Mar 21, 23, 25:       Tao Yin Set #3 (Spine and Tendons[Leg])
Week 4:  Mar 28, 30, Apr 1:  Tao Yin Set #4 (Spine[Cervical] and Tendons[Arm])
Week 5:  Apr 4, 6, 8:               Tao Yin Set #5 (Spine) 
Week 6:  Apr 11, 13, 15:        Tao Yin Set #6 (Psoas, Spine, and Tendons) 
                       Apr 18:              Q/A + test overview + test scheduling (for those testing)
A recording of each Tao Yin set will be available after 2nd class (i.e. Mar 9, 16, etc.) for viewing up to May 31.  
A print handout of each Tao Yin set will be given out immediately after the first class of the week (i.e. Mar 7, 14, etc.).
Those going for certification need to attend at least 10 classes "LIVE" online.
Notes:
Tao Yin is a form of flowing floor stretches.   
Instructor will demonstrate the Tao Yin from clear view on massage table and guide the practice.
Student can follow along on any flat surface.
We will allow a short time after each session for questions and answers.
We will discuss throughout the class what is explicitly required for the test, so you have ample time to prepare.
Having a high degree of "flexibility" is not a requirement for certification; having a strong psoas and spine (developed in the program) and the ability to convey proper technique in instructing others is.  This will be the focus in the testing process for those going for certification. 
In total, I look forward to having you join the "TAO YIN certification program ONLINE".
If anyone has any questions in advance of the class,
Steven may be contacted at his email address:    steven [at] spiritualtao [dot] com.