INNER ALCHEMY QIGONG 1 certification program ONLINE
MWF for 9 weeks, starting Aug 8
Taught by Steven Sy, ONLINE using Zoom Platform
COURSE DETAILS:
MWF for 9 weeks, starting Aug 8 
Each session runs from 12:00pm - 2:00pm approx.  (EASTERN DAYLIGHT TIME -- [UTC-4 ] )
                                            9:00am - 11:00am approx. (PACIFIC DAYLIGHT TIME -- [UTC-7 ])
                                        6:00pm - 8:00pm approx. (EUROPEAN DAYLIGHT TIME [UTC+2 ])
There will be a LIVE ENCORE each of these days that runs from 8:00pm - 10:00pm approx.  (EASTERN DAYLIGHT TIME -- [UTC-4 ] ) to help people meet the attendance requirement  (See below).
PREREQUISITE:
NO PREREQUISITES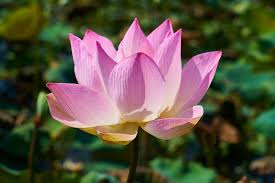 OVERVIEW
The Goal of this Program is to cover the entire INNER ALCHEMY QIGONG LEVEL 1 curriculum and prepare one for certification testing in ALL FOUR Inner Alchemy Level 1 Qigong certifications.  Primary focus is to get certified in ALL FOUR Inner Alchemy Level 1 Qigong certifications. 
Another goal is to learn COMPLETE easy-to-follow INNER ALCHEMY LEVEL 1 QIGONG routines for continued practice, as well as providing a broad overview of BASICS practices.
Week 1:  Aug 8, 10, 12:          BASICS Set #1 (Grounding, Qigong Basics, Inner Smile)
Week 2:  Aug 15, 17, 19:        BASICS Set #2 (Lotus Meditation, Five Elements & Qigong, Six Healing Sounds)
Week 3:  Aug 22, 24, 26:        BASICS Set #3 (Microcosmic Orbit, Open Lower Dantian, Activate the Three Fires Form)
Week 4:  Aug 29, 31, Sep 2:   BASICS / INTRO WQ  (Holding the One, Awaken Healing Light, Three Fires and Six Directions Form)
Week 5:  Sep 5, 7, 9:               WISDOM QIGONG PROTOCOL  (6 Formulas)
Week 6:  Sep 12, 14, 16:        CRANIOSACRAL QIGONG PROTOCOL  (22 Practices)
Week 7:  Sep 19, 21, 23:        STEM CELL QIGONG PROTOCOL  (19 Practices)
Week 8:  Sep 26, 28, 30:        FIVE ELEMENT QIGONG PROTOCOL  (14 Practices)
Week 9:  Oct 3, 5, 7:               REVIEW WEEK:  WISDOM QIGONG, CRANIOSACRAL QIGONG, STEM CELL QIGONG 
                       Oct 10:             REVIEW DAY: FIVE ELEMENT QIGONG + test scheduling  (for those testing)
A recording of each PRACTICE set for the week will be available after 1st class (i.e. Aug 8, 15, etc.) for viewing up to Nov 30.  
A print handout of each PRACTICE set will be given out immediately after the first class of the week (i.e. Aug 8, 15, etc.).
Each class will have THEORY and PRACTICE.  Theory is not recorded.  PRACTICE is in the recorded PRACTICE set.
Those going for certification need to attend MOST classes "LIVE" online to meet certification requirements  (see below for exceptions)
Notes:
Weeks 4-9 is mandatory attendance:  You may miss up to THREE classes, provided not all in the same week, to maintain certification eligibility.   
Weeks 1-3 is mandatory attendance **

IF you have NO prerequisites

**.  You may miss up to FOUR of these classes to maintain certification eligibility.
**For those already certified as at least UHT Associate Instructors and registered in database www.universaltaoinstructors.com, you may skip Weeks 1-3 and just do the PRACTICES for Weeks 1-3 by recording. 

However, Weeks 4-9 must be attended in any case.
We will allow a short time after each session for questions and answers.

THIS PROGRAM provides the possibility for all enrolled to test for UP TO FOUR distinct certifications at the end of the course.

You may test for less than four certifications, but you must be exposed to all four topics and meet hours conditions to be eligible to test for anything.
YES, you can indeed get up to FOUR certifications at the end of this program if you meet attendance requirements and you pass each test.
In total, I look forward to having you join the "INNER ALCHEMY QIGONG 1 certification program ONLINE".
If anyone has any questions in advance of the class,
Steven may be contacted at his email address:    steven [at] spiritualtao [dot] com.